Have you ever lost your motorcycle keys?
With the warm weather approaching here in Montreal people want to take their motorcycle out more often.
That being said, if you've ever lost your keys you'd know what a frustrating situation this can be.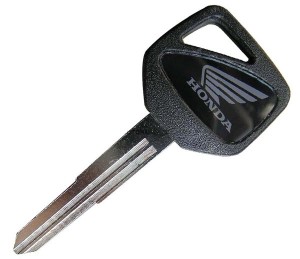 So if you happen to be in this unfortunate situation, don't worry. It's safe to say you're not the only one. Hundreds of people lose their motorcycle keys every day. We have many years of experience with helping drivers who have lost their keys out by providing motorcycle locksmith service. We are equipped with the most advanced motorcycle locksmith tools and technology available so that we can get your motorcycle on the road again.
We currently make keys for many different brands of motorcycles including: Honda, Kawasaki, Suzuki, Yamaha, Buell, Cagiva, Ducati, KTM, Moto Guzzi, MV Augusta, MZ, Piaggio, Triumph, Victory
Call Autokey at (514) 475 5500 and let us help you with your motorcycle keys.